Kristi Killingsworth M.D.
Class of 2008 - Pensacola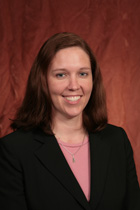 Status: Currently Practicing
Family Medicine
Resident: General Surgery Residency
University of Arkansas for Medical Sciences
Little Rock, Ark.
Completion Year: 2010
Resident: Family Medicine Residency Program
St. Vincent's East
Birmingham, Ala.
Completion Year: 2015
Currently Practicing: Family Medicine Physician
Orlando Health Inpatient Medicine Group
Ocoee, Fla.
Previous Practice: Hospitalist
Florida Hospital Centra Care
Maitland, Fla.