Randa M Perkins M.D.
Class of 2008 - Tallahassee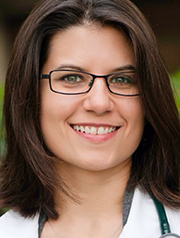 Status: Currently Practicing
Internal Medicine
Resident: Family Medicine Residency Program
Tallahassee Memorial HealthCare
Tallahassee, Fla.
Completion Year: 2011
Was chief resident
Currently Practicing: Assistant Professor of Medicine
University of South Florida College of Medicine
Tampa, Fla.
Currently Practicing: Chief Medical Information Officer & Senior Director of Clinical Informatics and Clinical Systems
H. Lee Moffitt Cancer Center and Research Institute
Tampa, Fla.