Vanessa L Prowler M.D.
Class of 2010 - Tallahassee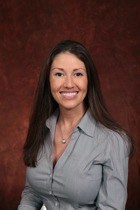 Status: Currently Practicing
Breast Surgical Oncologist
Resident: General Surgery Residency Program
University of South Florida College of Medicine
Tampa, Fla.
Completion Year: 2016
Was chief resident
Fellowship: Surgical Oncology Fellowship
Mount Sinai Beth Israel
New York, N.Y.
Completion Year: 2017
Currently Practicing: Breast Surgical Oncologist
Lakeland Regional Health
Lakeland, Fla.