James G Boron M.D.
Class of 2010 - Daytona Beach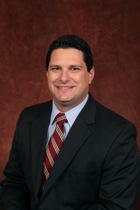 Status: Currently Practicing
Trauma Surgery/Surgical Critical Care
Resident: General Surgery Residency Program
Atlanta Medical Center
Atlanta, Ga.
Completion Year: 2015
Was chief resident
Fellowship: Surgical Critical Care, Trauma, & Burn Fellowship
John H Stroger Trauma Center, Cook County Health System
Chicago, Ill.
Completion Year: 2017
Currently Practicing: Trauma Acute Care Surgeon
Wellstar Medical Group
Marietta, Ga.
Currently Practicing: Assistant Professor of Surgery
Rush University Medical Center
Chicago, Ill.
Previous Practice: Director of Quality
Cook County Hospital
Chicago, Ill.