Matthew R Irwine M.D.
Class of 2010 - Pensacola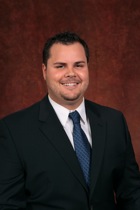 Status: Currently Practicing
Radiology-Diagnostic
Resident: Diagnostic Radiology Residency Program
Ochsner Clinic Foundation Hospital
Jefferson, La.
Completion Year: 2015
Was chief resident
Fellowship: Musculoskeletal Imaging Fellowship
University of Alabama at Birmingham
Birmingham, Ala.
Completion Year: 2016
Currently Practicing: Musculoskeletal Staff Radiologist
Ochsner Medical Center
New Orleans, La.