Christopher D Wilbert M.D.
Class of 2010 - Daytona Beach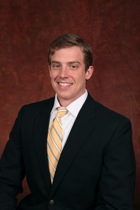 Status: Currently Practicing
Emergency Medicine
Resident: Emergency Medicine Residency Program
New York Methodist Hospital
Brooklyn, N.Y.
Completion Year: 2013
Was chief resident
Fellowship: Emergency Ultrasound Fellowship
Palmetto Health Richland-University of South Carolina School of Medicine
Columbia, S.C.
Completion Year: 2013
Currently Practicing: Emergency Physician
St. Thomas Rutherford Hospital
Murfreesboro, Tenn.