Brandon W Cook M.D.
Class of 2013 - Pensacola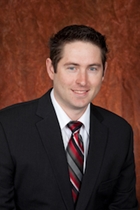 Status: Currently Practicing
Orthopedic Surgery
Resident: Orthopaedic Surgery Residency Program
Ochsner Clinic Foundation Hospital
New Orleans, La.
Completion Year: 2018
Fellowship: Fellowship in Adult and Pediatric Spine Surgery
Norton Leatherman Spine
Louisville, Ky.
Completion Year: 2019
Currently Practicing: Orthopaedic Spine Surgeon
Orthopaedic Associates
Fort Walton Beach, Fla.