Jacob R Lassiter M.D.
Class of 2013 - Tallahassee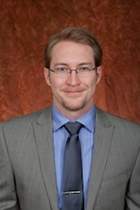 Status: Currently Practicing
Obstetrics-Gynecology
Resident: Obstetrics and Gynecology Residency Program
University of South Alabama Hospitals
Mobile, Ala.
Completion Year: 2017
Previous Practice: Obstetrician-Gynecologist
Gulfport Obstetrical & Gynecological Clinic, P.A.
Gulfport, Miss.
Completion Year: 2019
Currently Practicing: Obstetrician-Gynecologist
North Okaloosa Physician Group - Women's Health
Crestview, Fla.