Diana L Marchese M.D.
Class of 2013 - Ft. Pierce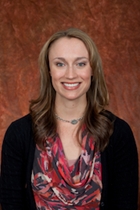 Status: Currently Practicing
Pediatric Rehabilitation
Resident: Anesthesiology
Maine Medical Center
Portland, Maine
Completion Year: 2015
Resident: Physical Medicine & Rehabilitation Residency Program
University of North Carolina at Chapel Hill School of Medicine
Chapel Hill, N.C.
Completion Year: 2018
Was chief resident
Fellowship: Pediatric Rehabilitation Fellowship Program
Children's Mercy Hospital
Kansas City, Mo.
Completion Year: 2020
Currently Practicing: Pediatric Rehabilitation Physician
UBMD Physicians' Group
Buffalo, N.Y.