Matthew C Lee M.D.
Class of 2006 - Tallahassee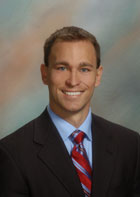 Status: Currently Practicing
Orthopedic Surgery
FSU College of Medicine Faculty
Resident: Orthopaedic Surgery Residency Program
UF Health Science Center Shands - Jacksonville
Jacksonville, Fla.
Completion Year: 2011
Was chief resident
Fellowship: Orthopaedic Spine Surgery
Johns Hopkins Hospital - Department of Orthopaedics
Baltimore, Md.
Completion Year: 2012
Currently Practicing: Physician
Tallahassee Orthopedic Clinic
Tallahassee, Fla.