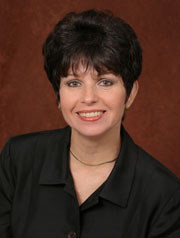 Elena Reyes Ph.D.
Professor; Regional Director Southwest Florida
(239) 658-3087
Immokalee Regional Campus
Job Description
A founding faculty member of the College of Medicine, Dr. Reyes serves as the Regional Director for FSUCOM in Southwest Florida. She oversees the Immokalee Health Education Site and serves as the Director of the Center for Child Stress and Health.
Biosketch
Dr. Reyes is a clinical psychologist with specialty in pediatric psychology and Latino mental health and integrated care. She has close to 30 years of experience in medical and psychology education. She served on the faculty at Baylor College of Medicine and developed the Pediatric Behavioral Medicine Program at Miami Children's Hospital before joining the Program in Medical Sciences (PIMS) in 1991. She maintained a private practice until joining the College of Medicine full time when the college opened its doors in 2001. She served as the Director of Behavioral Science until 2012 and developed the Behavioral Science curriculum for the FSUCOM Family Medicine Residency at Lee Memorial Health System. She currently oversees FSUCOM's operations in Southwest Florida which include training and research at the Immokalee Health Education Site which provides an inter-professional training site for medical student rotations, clinical health psychology postdoctoral fellows, research students and medical interpreter practicum students.
Education
1978 B.A., Psychology, Florida State University 1983 M.S., Clinical Psychology, Florida State University 1986 Ph.D., Clinical Psychology, Florida State University Residencies: Internship, Baylor College of Medicine, Houston, Texas
Honors/Awards
2009 Florida Compact Service Learning Faculty Award 2008 Women of Distinction Award – Health 2007 Florida State University College of Medicine Guardian of the Mission Award 2006 Florida Migrant Health Professional of the Year 2006 Oscar Arias Sanchez Hispanic Honor Society 2005 Outstanding Contribution to the Migrant Education Program 2004 Outstanding Contribution to the Migrant Education Program 2003 Florida State University Service Organization Advisor of the Year
Memberships
1980-Ongoing American Psychological Association 1986 – Ongoing Member: Division 12 Society of Clinical Psychology Section 8: Association of Psychologists in Academic Health Centers Division 54 Society of Pediatric Psychology Division 38 Health Psychology 2007 - 2008 Secretary of Section 8: Association of Psychologists in Academic Health Centers (APAHC) 2010 – Ongoing Council of Clinical Health Psychology Training Programs 2001 – 2015 Association for the Behavioral Sciences and Medical Education 2010 – 2012 International Association of Medical Science Educators 2010 – 2014 Florida Psychological Association
Research Focus
Dr. Reyes' expertise is in culturally appropriate delivery of health care to underserved populations within an integrated behavioral health system. Her current research is in the area of best practices in integrated primary care for the prevention, screening, and treatment of toxic stress in children from underserved communities . Download Dr. Reyes' CV