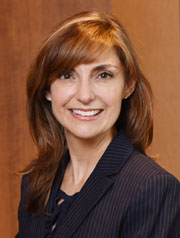 Christienne P Alexander M.D.
Associate Professor
Job Description
Dr. Alexander is Clinical Skills Course Director and the Pre-Clerkship Boot Camp Course Director for second-year medical students. She provides patient care at FSU PrimaryHealth, which opened in 2019 with an emphasis on underserved populations as part of the College of Medicine's mission to be responsive to community needs. She is also the faculty advisor for the Family Medicine Interest Group and FSUCares Chapman Community Health Program.
Biosketch
Dr. Alexander joined the FSU College of Medicine Department of Family Medicine and Rural Health in 2013. She was in the inaugural class of the FSU College of Medicine and is the first graduate to return as a full-time faculty member. She has been involved in medical education since residency, starting as a part-time teacher at FSUCOM and as a preceptor at the Tallahassee Memorial Family Medicine Residency Program. While teaching part-time, she was also in private practice and was the Medical Director at Patients First Raymond Diehl in Tallahassee for five years. Dr. Alexander is a graduate of the Florida Medical Association's Leadership Academy, and currently serves on the FMA's Council on Legislation and is the Vice Chair of the Young Physicians Section of the FMA. She was elected President of the Florida Academy of Family Physicians in December 2019 and has served on the FAFP Board of Directors and as Vice Chair of the Government Relations Committee. Locally, she serves on committees for the FSU College of Medicine, Big Bend Hospice, and the Capital Medical Society.
Education
Graduate, Florida Medical Association Leadership Academy, 2012
Family Medicine Residency, Tallahassee Memorial Hospital, 2008
M.D., Florida State University College of Medicine, 2005
B.S. (Biology), Florida State University, Tallahassee, FL, 1995
A.A., Valencia Community College, Orlando, FL, 1993
Service
American Academy of Family Physicians:
Florida Delegate to the Family Medicine Congressional Conference, 2013 and 2014
Florida Delegate to the AAFP National Conference of Special Constituencies, 2009 and 2010
Florida Delegate to the AAFP National Student and Resident Conference, 2006 and 2007
Florida Academy of Family Physicians:
President, 2019-present
President-Elect, 2018-2019
Vice President, 2016-2018
Board of Directors, 2006-present
Statewide Tar Wars Coordinator, 2008-present
Delegate to the FMA, 2012
Government Relations Committee, Vice Chair, 2012-present
New Media Subcommittee, 2012-present
Medical Education Committee, Member (2006-2012) and Chair (2011-2012)
Nominating Committee, 2008-2009
FAFP Residents Section, President (2007-2008) and Secretary-Treasurer (2006-2007)
Capital Medical Society:
Delegate to the FMA, 2011 & 2013
CME Committee, Member (2007-present), Chair (2010- 2012), Co-Chair (2012-present)
Board of Governors, 2008-2012
Resident Representative to the Board, 2005-2007
Florida Medical Association:
District A Board Representative, 2016-present
AMA Delegate, 2017-present
Council on Legislation, Voting Member, 2012-present
Young Physicians Section, Vice-Chair, 2012-present
FMA Resident & Fellow Section Governing Council, 2007-2008
Florida State University College of Medicine:
FMIG Faculty Advisor, 2013-present
FSU Medical Alumni Board, 2013-present
Strategic Planning Council, Faculty Member for Planning Area III, 2008-present
Admissions Committee (2008-present), Student Representative & Voting Member (2004-2005)
Big Bend Hospice Ethics Committee:
Physician Member, 2008-present
Resident Representative, 2006-2008
TMH Family Medicine Residency Program:
Chief Resident, 2007-2008
Medical Mission/Volunteer Work:
Neighborhood Health Services, Inc., Volunteer Medical Assistant, 2000-2001
O.E.F. Missions, Medical Mission to El Salvador, Volunteer Medical Assistant, 2000
Adopt-A-Village Missions, Medical Mission to Haiti, Volunteer Medical Assistant, 1998
Honors/Awards
FAFP Exceptional Resident Scholar Award, 2008
FAFP Young Leader Award, 2008
TMH Family Medicine Residency Back-Up of the Year Award, 2007
FSUCOM Tallahassee Campus Most Outstanding Student Award, 2005
Merritt Clements OB/GYN Outstanding Student Award, FSU College of Medicine, 2005
Memberships
American Academy of Family Physicians
Florida Academy of Family Physicians
Florida Medical Association
Capital Medical Society
Society of Teachers of Family Medicine
American Medical Women's Association
Publications
Tallahassee Democrat, Editorial, "Tar Wars Can Help You Break the Habit", (7/11/10)
Spike, J., Sain, C., (2009). "Wit" Teaching about Death, Dying, Clinical Trials, and DNR. MedEdPORTAL: http://services.aamc.org/30/mededportal/servlet/s/segment/mededportal/?subid=3166
Florida Family Physician, "Residents and Students Corner", (10/31/07)