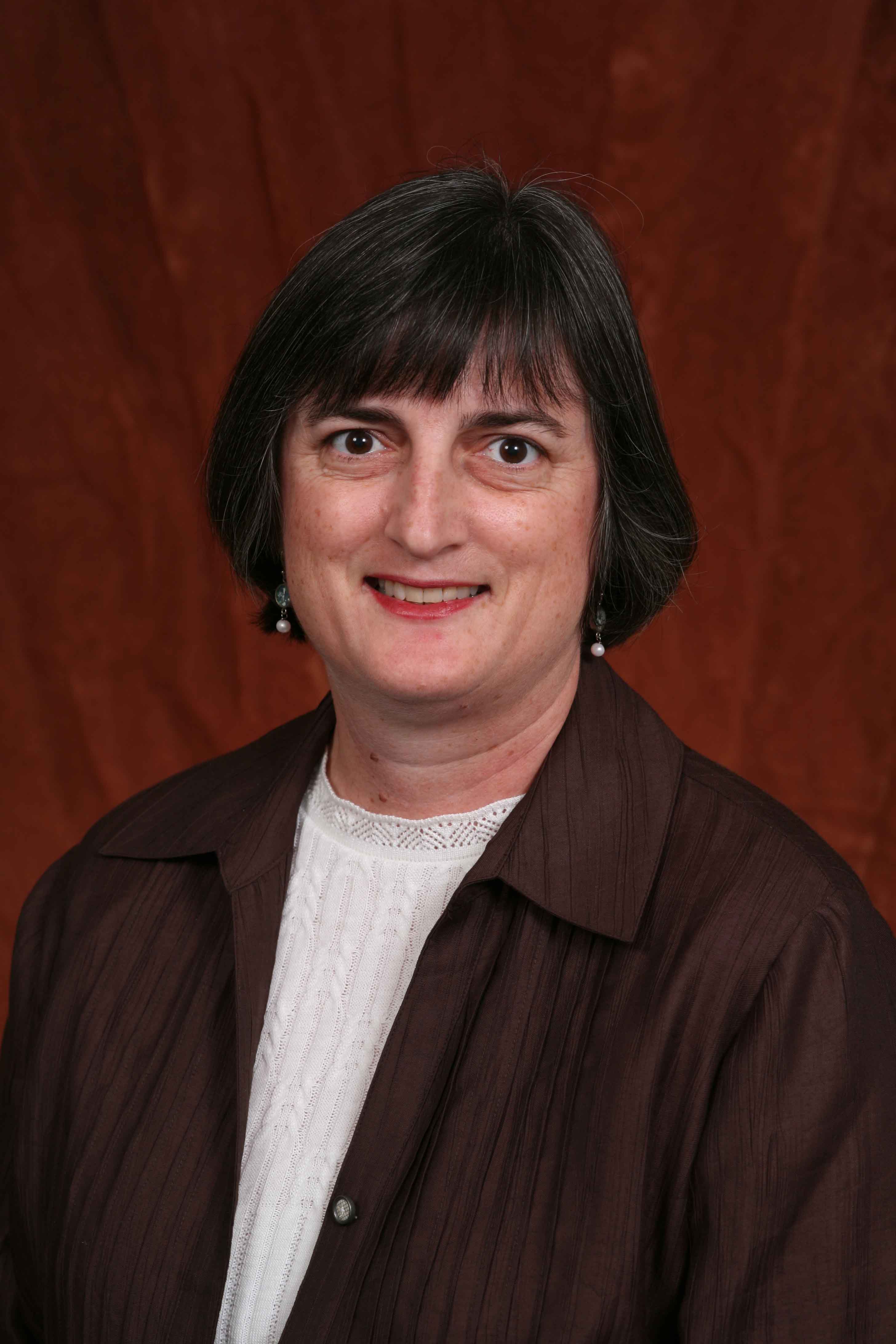 Lisa Granville M.D.
Interim Chair, Professor of Geriatrics
(850) 645-8440
Main Campus
Job Description
Dr. Lisa J. Granville is Professor of Geriatrics and Associate Chair of the Department of Geriatrics at Florida State University College of Medicine, Co-Director of the FSU COM Curriculum Re-design and the lead faculty for three Geriatric Workforce Enhancement Program projects that address education of caregivers, community based seniors and Continuing Care Retirement Community nursing staff.
Biosketch
Prior to coming to the FSU College of Medicine Dr. Granville was Associate Director of the University of Miami School of Medicine Division of Gerontology and Geriatric Medicine, directed the geriatric medicine fellowship, and headed the 4-year integrated longitudinal medical student geriatrics curriculum. Dr. Granville founded both of Miami's Acute Care of the Elderly units, at the VAMC and Jackson Memorial Hospital. Dr. Granville also co-founded the multidisciplinary prostate cancer clinic at the VAMC, one of the Miami GRECC's most notable clinical demonstration projects. From 1998 to 2006 she served as expert faculty for the Hartford Foundation sponsored, American Geriatrics Society affiliated practicing physicians education project. She is a past chair of the American Geriatrics Society Education Committee. Since 2010, she has co-lead competency assessment workshops at the Annual American Geriatrics Society meetings.

Dr. Granville is a clinician educator with decades of experience educating learners at all levels (students to practicing clinicians) and multiple disciplines including medicine, nursing, pharmacy and social work. She has twice been a recipient of the Donald W. Reynolds Foundation grant for Strengthening Physician's Education in Geriatrics. She has been an active leader in the development of national geriatrics competencies. Dr. Granville has been involved in healthcare education for her entire career.
Education
1981 Associate of Arts in Natural Sciences with Highest Honors, Miami Dade Community College, Miami, Florida
1983 Bachelor of Science in Biology, Florida International University, Miami, Florida
1983 Bachelor of Arts in Chemistry with Highest Honors, Florida International University, Miami, Florida
1987 Doctor of Medicine, University of Florida College of Medicine, Gainesville, Florida
1990 Internal Medicine Residency, University of Miami affiliated Jackson Memorial Hospital, Miami, Florida
1992 Geriatric Medicine Fellowship, University of Miami affiliated Jackson Memorial Hospital, Miami, Florida
2011 TeamSTEPPS Trainer, University of Minnesota
2015 Powerful Tools for Caregivers Certified Leader, Powerful Tools for Caregivers, Portland, OR

Service
2006-2012 American Board of Internal Medicine Test Writing Committee, Geriatrics
2007-2013 American Geriatrics Society, Education Committee, Chair
2011 AGS Geriatrics Fellowship Competencies Development Workgroup
2012 AMA Impact on Healthcare Expert Panel
2012, 2014, 2016 American College of Physicians Scientific Advisory Committee
2015-present Geriatrics Workforce Enhancement Grant Florida State University Steering Committee

Honors/Awards
1998 Fellow, American Geriatrics Society
1999 Fellow, American College of Physicians
2003 University of Miami Teaching Award
2005 American College of Physicians Florida Chapter Outstanding Teaching Award
2006 Florida State University first annual Senior Faculty Educator's Award

Memberships
American College of Physicians
American Geriatrics Society
American Medical Association
Florida Medical Association
Capital Medical Society

Research Focus
Medical education: competency-based learning, development of clinical skills, use of simulators and standardized patients, assessment of learning outcomes
Clinical topics: urinary incontinence, prostate disorders, falls and gait disorders
Publications
Granville L. Geriatric Sexuality, In Busby-Whitehead J, Arenson C, Durso S, Swagerty D, Mosqueda L, Singh MF, Reichel W (Eds). Reichel's Care of the Elderly: Clinical Aspects of Aging. 7th ed., Cambridge, UK, 2016.

Granville LJ. Prostate Disease, In Medina-Walpole A, Pacala JT (Eds). Geriatrics Review Syllabus: A Core Curriculum in Geriatric Medicine. 9th ed., New York, NY: American Geriatrics Society, 2016.

Atkinson HH, Tan ZS, Brennan M, Granville L. A collaborative national model to assess competencies for medical students, residents, and other healthcare practitioners in gait and falls risk evaluation. J Am Geriatr Soc 62(6):1155-1160. 2014.

Leipzig RM, Sauvigne K, Granville LJ, Harper GM, Kirk LM, Levine SA, Mosqueda L, Parks SM, Fernandez HM. What is a Geriatrician? American Geriatrics Society and Association of Directors of Geriatrics Academic Programs for End-of-Life Training and Entrustable Professional Activities for Geriatric Medicine. J Am Geriatr Soc 62(5):924-9, 2014.

Granville LJ, Suchak N. Benign Prostate Disease, in Ham RJ, Sloane PD, Warshaw GA, Potter JF, Flaherty E (Eds). Ham's Primary Care Geriatrics: A Case-Based Approach, 6th ed., Philadelphia, PA: Elsevier, 2014.

Granville L, Baker S. Anatomy Cadaver as a "First Patient" Experience. MedEdPORTAL Publications; 2014. Available from: https://www.mededportal.org/publication/9975 http://dx.doi.org/10.15766/mep_2374-8265.9975

Granville L, Suchak N. BPH & Polypharmacy (Mr. Thompson). POGOe – Portal of Geriatrics Online Education; 2013 Available from: http://www.pogoe.org/webgem/9216

Van Zuilen M, Caralis P, Granville L. Breaking Bad News: A Small Group Session Teaching Communication Skills for Delivering Bad News. MedEdPORTAL; 2013. Available from: www.mededportal.org/publication/9604

Granville LJ. Prostate Disease, In Durso SC, Sullivan GM, (Eds). Geriatrics Review Syllabus: A Core Curriculum in Geriatric Medicine. 8th ed., New York, NY: American Geriatrics Society, 2013.

Leipzig RM, Granville L, Simpson D, Anderson MB, Sauvigne K, Soriano RP. Keeping granny safe on July 1: a consensus on minimum geriatrics competencies for graduating medical students. Academic Medicine. 84(5): 542-4, 2009 June.

Levine SA, Brett B, Robinson BE, Stratos GA, Lascher SM, Granville L, Goodwin C, Dunn K, Barry PP. Practicing physician education in geriatrics: lessons learned from a train-the-trainer model. JAGS 55(8):1281-6, 2007.