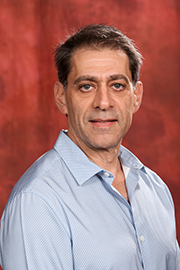 Mark S Chaet M.D.
Regional Campus Dean, Orlando
(407) 228-4774
Orlando Regional Campus
Job Description
Mark Steven Chaet, M.D. serves as the Orlando Regional Campus Dean. In this role, he oversees all campus functions including supervising clerkship directors, student education and performance, and student counseling. The regional campus dean's role at the FSU College of Medicine is unique as he plays an expanded role with students, including direct contact, comprehensive mentoring, and one-on-one interaction when needed. Additionally, fundraising is an increasingly important role of the campus dean in efforts to fund local operations and scholarships for students.
Biosketch
Dr. Chaet, a pediatric surgeon on staff at both Orlando Health Arnold Palmer Hospital for Children and Advent Health Children's Hospital, has been practicing in the Orlando area since 1997. Serving as an FSU Orlando community faculty member since 2003, Dr. Chaet has shown a commitment to education throughout his career. He has served on the teaching faculty for general surgery residents at both Orlando Health and Advent Health, been a preceptor for physician assistant and nurse practitioner candidates from Nova Southeastern University, the University of South Florida, and the University of South Alabama, and continues to serve as faculty for the Surgical Intern Program at the University of Central Florida. Dr. Chaet has shown great community involvement over the years, both on a local and national level, serving on various committees in the Orlando area and working as consultant for opioid reduction. As a Lt. Colonel in the United States Army and Reserve from 1991-2007, Dr. Chaet trained as a field trauma surgeon and supported medical deployments during both Operation Desert Storm and Operation Enduring Freedom. Dr. Chaet has been involved in a number of research efforts over the years focusing on pediatric surgery and gastroenterology and continues to display a commitment to leadership and ongoing professional development.
Education
B.A., Biology and Sociology, Emory College, Emory University
M.D., Emory University School of Medicine
General Surgery Residency, University of South Florida, USF Affiliated Hospitals
Pediatric Surgery Research Fellowship, University of Cincinnati, Cincinnati Children's Medical Center
Pediatric Surgery Fellowship, Indiana University, Riley Hospital for Children
Service
Independent Physicians Network, Inc., President and Past Vice President
Kids Docs, Chairman and CEO
Darrell Armstrong Foundation for Premature Babies, Co-founder
Jewish Community Center of Greater Orlando, Past Board Member
Florida Hospital for Children, Past Board Member
Hands Up for Haiti Foundation, Mission Surgeon
Cumberland Pharmaceuticals, Consultant for Opioid Reduction
Heron Pharmaceuticals, Consultant/Advisory Board Member
Honors/Awards
Fellow, American College of Surgeons
Fellow, American Academy of Pediatrics
National Defense Service Medal
Army Service Medal
Army Achievement Medal
Expert Marksman Award
Memberships
American Pediatric Surgical Association
American College of Surgeons
American Academy of Pediatrics
Research Focus
Pediatric surgery and gastroenterology
Publications
Ladd A, Rescorla F, et al: Handbook of Pediatric Surgical Patient Care, World Scientific Publishing
Company; 1 edition (November 5, 2013), multiple chapters.
Croteau D, Signer RD, Chaet MS: Acalculus Cholecystitis in a Healthy Two Year Old. Journal
of the Society of Laparoendoscopic Surgeons., 5:183-185, 2001.
Grosfeld JL, Chaet MS, Molinari F, Engle W, Engum SA, West KW, Rescorla FJ, Scherer LR:
Increased Risk of Necrotizing Enterocolitis in Premature Infants with Patent Ductus Arteriosus Treated with Indomethacin. Annals of Surgery, 224(3):350-357, 1996.
Grosfeld JL, Molinari F, Chaet MS, Engum SA, West KW, Rescorla FJ, Scherer LR: Gastrointestinal Perforation and Peritonitis in Infants and Children: Experience with 179 Cases over
Ten Years. Surgery, 120:650-656, 1996.
Rodeberg D, Chaet MS, Bass R, Arkovitz MS, Garcia VF: Nitric Oxide: An Over View. The
American Journal of Surgery. 170(3):292-303, 1995.
Chaet MS, Arya G, Ziegler MM, Warner BW: Epidermal Growth Factor Enhances Intestinal
Adaptation After Massive Small Bowel Resection. J. Pediatric Surgery, 29(8):1035-1039, 1994.
Chaet MS, Arya G, Ziegler MM, Garcia VF: Dietary Fish Oil Enhances Macrophage Nitric
Oxide Production. Journal of Surgery Resident, 57(1): 65-68, 1994.
McAllister EW, Wells K, Chaet MS, Cruse CW: Perineal Reconstruction Following Surgical
Extirpation of Pelvic Malignancies Utilizing the Transpelvic TRAM Flap. Surgical Oncology,
1(2):164-168, 1994.
Chaet MS, Warner BW, Sheldon CA: Management of Multiple Jejuno-ileal Atresias with an
Intraluminal Silastic Stent. Journal of Pediatric Surgery. 29(12):1604-1606, 1994.
Chaet MS, Farrell MJ, Zeigler MM, Warner BW: Intensive Nutritional Support and Remedial
Surgical Intervention in Extreme Short Bowel Syndrome. Journal of Pediatric Gastroenterology
and Nutrition. 19(3): 295-298, 1994.
Warner BW, Chaet MS: Non-Transplant Options for Management of the Short Bowel Syndrome. Journal of Pediatric Gastroenterology and Nutrition. 17:1-12, 1993.
Chaet MS, Farrell MJ, Ziegler MM, Warner BW: Prolonged Survival with Extreme Short Bowel
Syndrome: The Role of Intensive Nutritional Sup-port and Remedial Surgical Intervention,
Abstract. Journal of Pediatric Surgery, 1993.
Hord AH, Chaet MS, Fleming LL: Current Treatment Reflex Sympathetic Dystrophy. Perspectives of Orthopedic Surgery, 1:81-101, 1990.
Gal, T.J. , Chaet, M.S. , Novitsky, D. Laceration of a saphenous vein graft by an epicardial pacemaker wire. J Cardiovasc Surg (Torino) 1998; 39: 221–2.