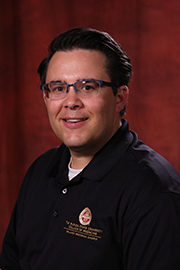 Benjamin M Kaplan M.D.
Clerkship Director, Internal Medicine - Orlando
(407) 649-6884
Orlando Regional Campus
Job Description
Dr. Kaplan directs the Internal Medicine clerkships at the Orlando Regional Campus.
Biosketch
Benjamin M. Kaplan, MD, MPH, FACP, board certified in Internal Medicine and Preventive Medicine, is the Lead Physician of the Internal Medicine Faculty Practice at Orlando Health. In addition to his thriving practice, Dr. Kaplan is a voting member on the Medicare Shared Savings Program ACO Board as well as the current chair of the quality and care coordination committee. He is an active board member of the Central Florida County Medical Society and past Reference Committee member for the Florida Medical Association. Dr. Kaplan is interested in cardiovascular disease, sports and regenerative medicine and international health. His hobbies include drumming, golf, travel and adventure. When he is not teaching residents, students, or taking care of patients in his thriving practice, Dr. Kaplan spends his time with his beautiful wife and amazing Rhodesian ridgeback.
Education
B.A. University of Florida, Gainesville, FL 2001
M.P.H. Johns Hopkins Bloomberg School of Public Health, Baltimore, MD 2006
M.D. Medical School for International Health, Be'er-Sheva, Israel 2007
Internal Medicine Residency, Saint Barnabas Health Care System, Livingston, NJ 2010
Service
Central Florida County Medical Society,
Shepherd's Hope
Honors/Awards
Exemplary Physician Award, Orlando Health, 2011,
Best Financial Wisdom and Real-World Tips, FSU College of Medicine, 2016,
Outstanding Student Advocate, FSU College of Medicine, 2018
Clerkship Director of the Year, FSU College of Medicine, 2021
Memberships
American College of Physicians, Society of Internal Medicine, American Medical Association, Clerkship Directors in Internal Medicine, Gold Foundation
Courses
Internal Medicine, Advanced Internal Medicine
Research Focus
Regenerative Medicine, Quality Improvement