Nicholas E Seeliger M.D.
Class of 2006 - Pensacola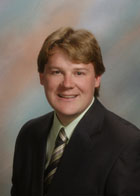 Status: Currently Practicing
Family Medicine
Military Service
Resident: Family Medicine Residency Program
Headquarters Air Armament Center (AFMC) Program
Eglin AFB, Fla.
Completion Year: 2009
Currently Practicing: Family Medicine Physician
Brig. Gen. Crawford F. Sams U.S. Army Health Clinic
Zama
Japan
Previous Practice: Assistant Professor of Family & Community Medicine
Louisiana State University Health Science Center
Bogalusa, La.
Previous Practice: Family Medicine Physician
United States Army Civilian Medical Corps
Bavaria
Germany
Currently Practicing: Physician
United States Army Civilian Medical Corps
,
Japan