Courtney K Nall M.D.
Class of 2007 - Pensacola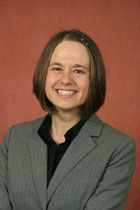 Status: Currently Practicing
Family Medicine
Gold Humanism Honor Society Member
Resident: Family Medicine Residency Program
Maine Medical Center
Portland, Maine
Completion Year: 2011
Was chief resident
Previous Practice: Primary Care Physician
Providence Gateway Family Practice
Portland, Ore.
Currently Practicing: Clinical Lecturer
University of Michigan Health System
Chelsea, Mich.