Kelly L Jones M.D.
Class of 2009 - Pensacola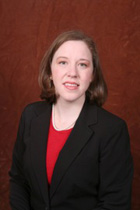 Status: Currently Practicing
Medical Genetics
Resident: Pediatrics Residency Program
University of Tennessee College of Medicine
Memphis, Tenn.
Completion Year: 2012
Fellowship: Medical Genetics
University of Washington
Seattle, Wash.
Completion Year: 2014
Currently Practicing: Medical Genetics
Children's Hospital of The King's Daughters
Norfolk, Va.