Ashley C Newell M.D.
Class of 2011 - Pensacola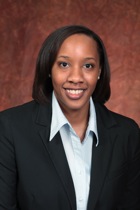 Status: Currently Practicing
Pediatrics
Resident: Pediatric Residency Program
University of Alabama Medical Center at Birmingham
Birmingham, Ala.
Completion Year: 2013
Fellowship: Pediatric Critical Care Fellowship
Vanderbilt University School of Medicine
Nashville, Tenn.
Completion Year: 2016
Currently Practicing: Physician
Ochsner Medical Center
New Orleans, La.