The AAP said it found Dees, who began her one-year term on Jan. 1, to be the most qualified medical student for the position. Dees, who graduates from the College of Medicine in May after spending the last two years at the Sarasota regional campus, is responsible for representing the medical student-members of the AAP.
Among Dees' responsibilities will be developing relationships between the AAP and pediatric interest groups at each medical school. That work includes making suggestions on how to structure a pediatric interest group, coming up with ideas for talks, meetings and panels and suggesting ideas for community outreach and involvement. She also will help maintain and further develop the AAP YoungPeds Network, dedicated to medical students interested in pediatrics.
LANCASTER JOINS ORLANDO BOARD
Steele Lancaster, a third-year student at the Orlando regional campus, has been elected to the Orange County Medical Society board of directors as Medical Student Representative. Lancaster is joined by 15 Orlando-area physicians on the 2008 board of directors, including Dr. Michael Muszynski, dean of the FSU College of Medicine's regional campus in Orlando.
PRESENTING IN HAWAII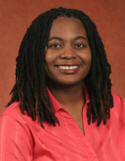 Ceola Grant
The American Counseling Association has invited Ceola Grant, academic support coordinator in the department of geriatrics, to give a presentation at the 2008 ACA Annual Conference in Honolulu, Hi.
The ACA Blue Ribbon Panel on Program Selection chose Grant's proposal, "Patient, Physician, Counselor: Helping elderly patients and their physicians to communicate'' for inclusion in the conference's education session.
Grant, a certified rehabilitation counselor, has been an ACA member since prior to earning her Ed.S. in rehabilitation at FSU in 2005. Her presentation will help to teach an approach to patient-physician communications that counselors can adapt in their own work, and to enhance awareness of multicultural issues that impact how elderly patients interact with their physicians, especially within the African-American community.
RESEARCH AND WRITING
Zita Magloire, first-year student at the College of Medicine, joined with Mary Gerend, Ph.D., assistant professor in the department of medical humanities and social sciences, to publish a research article in the Journal of Adolescent Health.
The research focuses on awareness, knowledge and beliefs about human papillomavirus (HPV) in a racially diverse sample of young adults.
Chris Sundstrom (M.D., '06) was chosen as district winner of the American College of Obstetricians and Gynecologists Junior Fellow Essay Contest. Sundstrom was among 77 obstetric and gynecologic residents nationwide to enter the contest. His essay will be published in the ACOG Green Journal.
STUDENTS CHOOSE RYERSON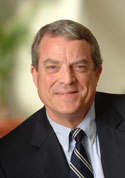 Dr. Gene Ryerson
Dr. Gene Ryerson has been selected in a vote of students as the College of Medicine's nominee for the 2008 AAMC Humanism in Medicine Award, which seeks to honor medical educators who exhibit positive mentoring skills, involvement in community service, compassion, collaboration with students and patients and model ethics of the medical profession.
Ryerson is professor and chair of the department of clinical sciences. He won the Hippocratic Award for exemplary teaching and compassionate patient care four times as a medical educator at the University of Florida College of Medicine and also won the award at the FSU College of Medicine in 2007.
SPEAKING OF HEALTH CARE
To help promote dialogue about the implementation of a national health care system in the United States, students in the Class of 2011 at the College of Medicine are hosting a panel discussion entitled, "Understanding Health Care Systems and Reform.''
The discussion takes place Thursday, March 6, 7-8:30 p.m. in the College of Medicine auditorium at the main campus. The discussion is intended to shed light on terms such as "socialized health care'' and "single-payer health care'' and to assess current health care reform and what it means for patients and physicians.
Scheduled speakers are College of Medicine faculty members Dr. Robert Brooks and Dr. James Olcese, along with Tallahassee physician Dr. Byron Tucker.