A formal grand opening is scheduled in March, but the rural campus already is helping FSU medical students get hands-on experience in working with the medically underserved while also contributing to the health of a community.
Tessa McKenna became the first College of Medicine student to complete a third-year clinical rotation in Immokalee. McKenna, assigned to the Ft. Pierce regional campus, completed a family medicine rotation while working with faculty preceptor Dr. Rebekah Bernard.
As many as three or four students at a time from six regional campuses around the state may choose to complete several third-year required and fourth-year elective rotations in Immokalee, where they will join with medical school faculty to provide pediatric and maternal/infant care at the campus in collaboration with Collier Health Services, Inc. Approximately 26,000 patient visits a year are expected once the clinic is fully operational.
The Naples Children and Education Foundation granted $2 million to the College of Medicine in December to fund renovations of the 29,000-square-foot medical clinic donated to FSU by Naples Community Hospital Healthcare System earlier in 2007. The building and land, valued at $7 million, had originally been donated to NCH Healthcare by Isabel Collier Read in an effort to ensure that the medical needs of the community's farm workers and other medically underserved residents would be met.
Mrs. Read, who passed away at her home in Palm Beach Feb. 5 at age 89, also endowed the medical school's educational program with an additional gift of $1 million. Combined with state matching funds, the value of all three gifts could exceed $13 million.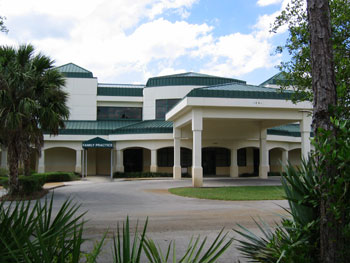 The Isabel Collier Read Medical Campus