HELP CHOOSE THE FIRST DISTINGUISHED ALUM
In April, for the first time ever, someone will take home a Distinguished Alumni Award. We've had no shortage of distinguished alumni from both the College of Medicine and its predecessor, the Florida State University Program in Medical Sciences. Until now, though, th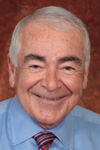 ere has been no formal way of recognizing them. Chairman Mike Sweeney and the other members of the Alumni Board decided at their October meeting that this award was long overdue.

"Florida State University, dating back to the early days of PIMS, has striven for and achieved excellence in medical education, and the board believes these awards will further build on and promote our great tradit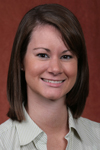 ion," Sweeney said. "Recognition of outstanding alumni will become a central component of preserving and enhancing the reputation of our college."

Alumni are eligible for their contributions in such areas as patient care, basic research, clinical research, health services administration and more. Go to our alumni page to view the criteria. You have until March 2, 2012, to submit a full nomination letter. The formal presentation will take place at the Alumni Reunion April 14. If you have questions, email Alumni Affairs Coordinator Alexa Von Staden or call (850) 645-9428.
SAVE THE DATE: REUNION IS APRIL 14
Pardon the repetition, but we can't say it often enough: The next College of Medicine Alumni Reunion is April 14. This year, the featured guests will be the alumni from the Class of 2007. But, as always, every alum from either the PIMS program or the College of Medicine is encouraged to attend. Spring weather, spring football, fond memories flooding back: Watch our alumni page for more information.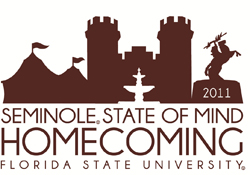 COME TO OUR TENT BEFORE THE HOMECOMING GAME
Homecoming is Nov. 19, and once again the College of Medicine will have a tent at the All-College Tailgate. Want more information? Here you go.

YOU'D BE THE PERFECT HOST
This is the time of year when interviews with residency programs begin, which means our fourth-year students will be hitting the road. Wouldn't it be ideal if they could stay with a PIMS or College of Medicine alum? They'd get not just a free room but also wise counsel regarding residency training and the medical center and community where they're interviewing.
Already, a dozen alumni have joined the program we call HOST (Help Our Students Travel). It's easy. We help match our traveling students with our alumni hosts. To see the map showing where our HOST alumni live, or to fill out either a student form or an alumni form, visit our HOST page.


YOUR BOARD MEMBERS
The Alumni Board is made up of:
*Michael J. Sweeney, chair, M.D. (PIMS, 1975).
*Rick Sheridan, M.D. (PIMS, 1976).
*Gordon Burtch, M.D. (PIMS, 1977).
*Scott Warren, M.D. (PIMS, 1981).
*Keith Ingram, M.D. (PIMS, 1981).
*Floyd Jaggears, M.D. (PIMS, 1983).
*Don Levine, M.D. (PIMS, 1991).
*Shannon Price (M.D., '06).
*Chris Sundstrom (M.D., '06).
*Tanya Anim (M.D., '10).
*Marlisha Edwards (M.D., '11).
*Layla Lundquist-Smith (M.D., '11).


SUPPORTING MEDICAL EDUCATION FOR FLORIDA'S FUTURE
We deeply appreciate the generosity of the College of Medicine's many friends. Without their financial support, many of the high-quality programs essential to our students' learning experience would be lost to budget adjustments necessary in today's financial environment. We extend our profound thanks to the many donors who've responded to help support this medical school since it was created in 2000.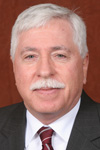 The brick walkway surrounding the medical school's courtyard is filled with messages that donors have sent to past graduates. Personalized bricks are still available, and now there are more options than ever. The College of Medicine's Legacy Celebration Program offers other opportunities as well.

If you would like to discuss making a gift in support of the College of Medicine's vital role preparing new physicians to meet the challenges of Florida's health-care needs, please contact Wayne Munson, assistant dean for development, 850-644-4389.


JOIN US ON FACEBOOK AND TWITTER
If you haven't already done so, please become a fan of the College of Medicine alumni Facebook page. There you can view our latest news, events and photos. And here is a link to our Twitter page.