FSU leads three-state network helping families respond to autism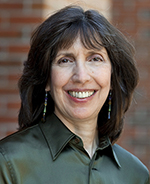 College of Medicine Distinguished Research Professor Amy Wetherby and her team of researchers have been awarded a five-year, $10.2 million Autism Centers of Excellence (ACE) network grant to help families respond to autism. FSU leads the three-state, interdisciplinary network.
Do personality changes precede Alzheimer's?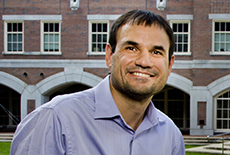 A new and comprehensive study from FSU College of Medicine Associate Professor Antonio Terracciano and colleagues found that personality remained stable even within the last few years before the onset of Alzheimer's disease and related dementias.
Kids with toxic stress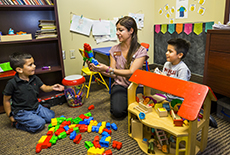 The College of Medicine has been awarded a $3 million grant from the federal Substance Abuse and Mental Health Services Administration (SAMHSA) with a goal of illuminating the path to effective behavioral and physical health treatment for the children of rural and migrant farmworkers.
Support Immokalee
The Immokalee community, home to the College of Medicine Health Education Site, was among the hardest hit by Hurricane Irma earlier this month. To help those impacted, the College of Medicine main campus collected goods to deliver to Immokalee over the weekend. The college is still encouraging people to consider making monetary donations to help the cause in one of three ways:
Make tax-deductible donation checks payable to either "Healthcare Network of Southwest Florida Foundation" or "Redlands Christian Migrant Association" (the largest social services agency in the area). Mail the check to Dr. Elena Reyes, 1441 Heritage Rd., Immokalee, FL 34142.
Donations can also be made to the Redlands Christian Migrant Association through their website at www.rcma.net.
Those who use Venmo (a free, secure and useful app for your phone that you can link to your credit/debit card or bank account) can donate to Immokalee Hurricane Irma Relief: @Immokalee-Relief.
Upcoming Events
Oct
6

National PA Week Open House
Oct
10

MED Connect student-alumni networking event
| | |
| --- | --- |
| | PIMS and College of Medicine Reunion |
Regional Campus News
Regional campuses in Daytona Beach (Oct. 26) and Fort Pierce (Oct. 28) are hosting 10th-anniversary celebrations. Tickets are available for the event in Fort Pierce.