Listed by department and by regional campus. See other faculty achievements in Top Stories.
BIOMEDICAL SCIENCES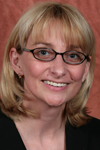 Research Assistant Professor Ewa Bienkiewicz, Ph.D., just published a paper written in collaboration with Dr. Vijay Rangachari's group: Kumar et al., 2011, "Non-Esterified Fatty Acids Generate Distinct Low-Molecular Weight Amyloid-β (Aβ42) Oligomers Along Pathway Different from Fibril Formation," PLoS ONE 6(4): e18759.

Also from the Bienkiewicz lab: Julia Bourg, an undergraduate student who has been conducting research in the laboratory, has been recognized for her efforts: (1) Joseph Lannutti Undergraduate Research Award, FSU Physics Department, poster, "Structural Elements and their Role in the Cellular Prion Protein N-Terminal Domain"; (2) "Best Talk in the Life Sciences," Women in Math Science and Engineering (WIMSE) Annual Research Symposium Award, oral presentation, "The Physiological Role of the Prion Protein"; (3) Research Achievement Award presented by WIMSE Society; (4) Continued Dedication to WIMSE Award. Bourg also was accepted to the Ph.D. program in biophysics at the University of Michigan.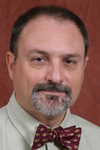 Professor of Pathology Jose Diaz, M.D., Ph.D., conducted a seminar in April titled "The Rise and Fall of a Serum Prostate Cancer Mass Spectrometry Test: An NCI-EDRN Multi-Institutional Validation Experience" at the National Cancer Research Center (CNIO) in Madrid.

Associate Professor Jamila Horabin, Ph.D., was among the co-authors of a paper published in the Jan. 25 edition of PNAS (Proceedings of the National Academy of Sciences). It was titled "The Drosophila Myc gene, diminutive, is a positive regulator of the Sex-lethal establishment promoter, Sxl-Pe."

Associate Professor Mohamed Kabbaj's work on women and anxiety was cited in a Slate article titled "Nervous Nellies: Girls don't start out more anxious than boys, but they usually end up that way."

Associate Professor Tim Megraw received a National Institute of General Medical Sciences grant award, or "diversity supplement," to support Oscar Cabrera, a minority graduate student working in his lab.

Associate Professor James Olcese and graduate student Gina O'Neal-Moffitt were among the co-authors of an article e-published in the Journal of Pineal Research. It was titled "Melatonin treatment restores mitochondrial function in Alzheimer's mice: a mitochondrial protective role of melatonin membrane receptor signaling."

Olcese also was an invited speaker at the March 16 annual meeting of the Society for Gynecologic Investigation, in Miami. His topic was "The circadian timing of parturition: A new perspective."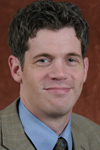 Jake VanLandingham, Ph.D., assistant in medicine, has received a Guardian of the Flame Award for Outstanding Commitment and Service to Students and the University. This honor is presented annually by the students and alumni of Burning Spear, dedicated to supporting the Florida State community and strengthening campus traditions. Ten faculty members at 10 FSU colleges were honored this year. VanLandingham's nomination included praise for his dedication to students. Last year the award went to Mary Gerend, Ph.D., and the preceding year to Karen Myers, ARNP.

VanLandingham also was pictured in the April-May issue of Northwest Florida's 850 Magazine as part of an article about enhancing science teaching in the school systems.

Associate Professor Yanchang Wang, Ph.D., was published recently in Genetics. The paper's title was "The Cik1/Kar3 motor complex is required for the proper kinetochore-microtubule interaction after stressful DNA replication." Among the co-authors were postdoctoral fellows Fengshan Liang and Fengzhi Jin.


CLINICAL SCIENCES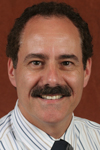 Associate Professor Jon Appelbaum, M.D., was co-author of "Addressing the Needs of Older Lesbian, Gay, Bisexual and Transgender Adults," published in Clinical Geriatrics 2011;19(2):38-45.

Appelbaum also has been appointed to the American College of Physicians Foundation task force on HIV Workforce Capacity.

Michele Manting, M.D., M.Ed., director of obstetrics and gynecology education, has been invited to present a workshop titled "Immunity to Change" at the meeting of the IAMSE (International Association of Medical Science Educators).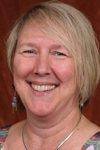 Manting presented a peer-reviewed poster regarding her research interest in breast health education. The poster, "Medical School Faculty Experience of Clinical Breast Examination Training During Medical School and Residency," was presented in March at the national APGO-CREOG meeting in San Antonio. (APGO is the Association of Professors of Gynecology and Obstetrics. CREOG is the Council on Resident Education in Obstetrics and Gynecology.)

Manting presented the results of an educational research project, "Longitudinal Collaboration Across Third Year Clerkships: Routine Screening for Health Risks Project," in April during a peer-reviewed poster session at the regional SGEA (Southern Group on Educational Affairs) meeting.


FAMILY MEDICINE AND RURAL HEALTH
Three College of Medicine faculty members received $12,000 Planning Grants from Florida State's Council on Research and Creativity. Associate Professors Eron Manusov, M.D., and José E. Rodríguez, M.D., were part of a four-person, interdisciplinary team working on this project: "Mindfulness-Oriented Recovery Enhancement for Underserved Opioid Users with Comorbid Chronic Pain and Mood Symptoms: A Preliminary Exploration of Cognitive, Affective, and Physiological Mechanisms." On a separate project, Assistant Professor Meredith Goodwin, M.D., also received a grant.

Manusov was nominated by students for an AAMC Humanism in Medicine Award.

Assistant Professor Stephen Quintero, M.D., has been appointed medical director of Tallahassee Memorial HealthCare's newly created Transition Center. It provides follow-up care for recently discharged patients who can't see their physician as quickly as needed, don't have a physician or don't have insurance. Ultimately, the center will provide a multidisciplinary learning environment for College of Medicine students.

Manusov and Quintero gave a presentation on "Using Simulation to Teach Professionalism to Medical Students: A Model" at the 37th Annual Society of Teachers of Family Medicine Conference on Medical Student Education in January.


GERIATRICS
Professor Ken Brummel-Smith, M.D., department chair, received the Leading the Way Award from The Alzheimer's Project in March for his "exceptional service to the aging and dementia communities of Tallahassee."

Associate Professor Niharika Suchak, MBBS, MHS, FACP, has joined the faculty. She received her medical training at the Armed Forces Medical College, University of Poona, in Pune, India, and a master's in clinical epidemiology at Johns Hopkins University. She then completed an internship and residency in internal medicine and a fellowship in geriatric medicine at Union Memorial Hospital in Baltimore. She is board-certified in both. Suchak has a long history in academic geriatrics, working with prominent leaders in geriatrics. She has a special interest in patient assessment using an international standardized assessment tool called InterRAI.


INNOVATIVE COLLABORATION IN MEDICINE AND LAW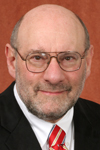 "Helping Patients and Families Plan for Future Difficult Medical Choices: Death Panels or Good Medical Practice?" was the CME/CLE program presented April 16 in connection with the Alumni Reunion. Director Marshall Kapp, J.D., MPH, moderated the five-member panel, which included Ken Brummel-Smith, M.D., chair of the Department of Geriatrics, and Michael Sweeney, M.D., MBA, assistant professor of clinical sciences.

Florida State's medicine/law center has created a Florida version of an American Bar Association booklet designed to guide those who suddenly find themselves having to decide serious health issues for another person. The booklet, "Making Medical Decisions for Someone Else: A Florida Handbook," is based on one created in 2006 by the American Bar Association's Commission on Law and Aging. The ABA offered it as a template for states to adapt. In Florida, Kapp and his staff seized that opportunity. Now the booklet is posted on the center's website.
(Read a longer version of this story.)

Kapp also presented "Medical-Legal Literature 2010-2011: Top Ten Hits" at the Annual Conference of the American College of Legal Medicine in Las Vegas. He also was the author of a new book chapter, "Legal Issues in Dementia," in "Long-Term Management of Dementia," edited by Douglas W. Scharre, New York: Informa Healthcare, pp. 210-224 (2011).


MEDICAL HUMANITIES AND SOCIAL SCIENCES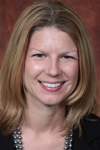 Assistant Professor Kim Driscoll, Ph.D., was one of 27 Florida State University faculty members who received a First Year Assistant Professor award for 2010-2011 from the Council on Research and Creativity. The award provides $17,000 in summer salary support. Driscoll was the only College of Medicine faculty member to receive one.

Assistant Professor Gareth Dutton, Ph.D., was invited to the National Institutes of Health in Bethesda, Md., to participate in a workshop for recipients of K-award (career development) grants.

Dutton also completed a second year of service on the USMLE Step 1 Behavioral Sciences test development committee for the National Board of Medical Examiners.

Associate Professor Mary Gerend, Ph.D., was co-author of an article recently published in Women & Health titled "Correlates of HPV knowledge in the era of HPV vaccination: A study of unvaccinated young adult women." This research is based on data from a grant Gerend received from the National Cancer Institute of the National Institutes of Health. Her co-author, Janet Shepherd, M.D., is the College of Medicine's former education director for OB-GYN.

Associate Professor Elena Reyes, Ph.D., was a finalist for Volunteer of the Year in the Religion/Social Work Category. The community awards are coordinated annually by the Tallahassee Democrat newspaper. Reyes was nominated by Maria Pouncey, Region 1 migrant coordinator for the PAEC Migrant Education Program in Quincy. "Dr. Reyes has generously served the migrant, farmworker and Hispanic community for 17 years providing mental health care that has saved lives and families," Pouncey said.

Reyes also was the keynote speaker for Florida State's Oscar Arias Sanchez Hispanic Honor Society induction ceremony April 12.


RESEARCH AND GRADUATE PROGRAMS
Donna O'Neal has been hired to coordinate the FSU component of the FSU/UF community-based grant project. Myra Hurt, senior associate dean for research and graduate programs, said: "She will coordinate with our UF partners during project activities, and provide ongoing assessment of the project progress to keep it on task. Donna brings 20 years of successful state agency project assessment and administration to this initiative. She is enthusiastic about this collaboration's goals and is committed to its overall success. She will be critical to this important 'proof of concept' pair of projects with UF involving our Network for Clinical Research."

Frank Walker, M.D., a Tallahassee pediatrician and preceptor who has been associated with the College of Medicine from the beginning, has been recruited part time to help involve local pediatricians in the pair of projects mentioned above.


DEPARTMENTS AND CAMPUSES WORKING TOGETHER
Michele Manting, M.D., Suzanne Bush, M.D., and Juliette Lomax-Homier, M.D., co-presented a workshop at the national Faculty Development Workshop for the Association of Professors in Gynecology and Obstetrics. The workshop, "Generation You-tube: Simple Tool Rapidly Promotes Comparability in Assessment of Complex Core Clinical Competency," took place in January on Amelia Island. Bush is the OB-GYN clerkship director for the Pensacola regional campus, and Lomax-Homier is the same for Fort Pierce.


DAYTONA BEACH REGIONAL CAMPUS
Three faculty members were honored by employee votes at Florida Hospital DeLand:
* Tom Corbyons, M.D., was named "Physician of the Quarter" last year.
* Lyle Wadsworth, M.D., was named "Physician of the Quarter" earlier this year.
* Bruce Bigman, M.D., was named "Physician of the Quarter" the next quarter.
* Mike Donohoe, M.D., was named "Physician of the Year" this year.
Said Luckey Dunn, regional campus dean: "All of these physicians are stellar faculty members who do a ton of teaching for our students."

Susan Howard, M.D., FAAFP, Family Medicine Residency Program at Halifax Medical Center, recently received a Certificate of Added Qualifications in hospice and palliative medicine.

Dave Ramshaw, M.D., and Harry Moulis, M.D., were recently mentioned in the Daytona Beach News Journal sports section for their work in diagnosing and treating a rare condition in an athlete in Daytona.

Amateur photographer Moulis also had a photo selected for the "Audubon Top 100" for 2010.

Henri Nammour, M.D., passed the hospice and palliative medicine board earlier this year. He also is board-certified in internal medicine and pulmonary medicine. He also did several presentations at assisted-living facilities about dementia.


FORT PIERCE REGIONAL CAMPUS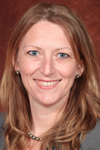 Nancy Baker, M.D., was the 2010 recipient of the Exemplary Part-Time Teaching Award from the Florida Academy of Family Physicians. The Spring 2011 issue of Florida Family Physician wrote this: "When she gives a lecture during one of her classes, she somehow manages to take 16 exhausted medical students and transform them into 16 smiling future physicians who are eager to learn and participate. Dr. Baker's positive attitude is infectious."

Dennis Saver, M.D., has been appointed to serve on the National Quality Forum's Steering Committee for the project "Multiple Chronic Conditions Measurement Framework."

Rene Loyola, M.D., board-certified general surgeon, gave a public health seminar April 14 about aortic aneurysms.

Loyola left May 1 for Nicaragua for a weeklong surgical mission. In the second week of May, he and Aaron Hilton, Class of 2012, will join with a contingent from Honor Flights to fly World War II vets to Washington, D.C., to see the WWII memorial, Arlington Cemetery and other sites.


ORLANDO REGIONAL CAMPUS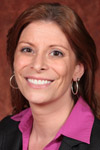 Kristin Jackson, M.D., OB-GYN clerkship director, received the 2010-2011 APGO Excellence in Teaching Award. This national award was established in 1992 to recognize outstanding teachers in OB-GYN medical education. She follows in the institutional footsteps of Suzanne Bush, who received the award in 2009-2010. (See more about Bush below.)


PENSACOLA REGIONAL CAMPUS
James Burns, M.D., faculty member at the FSU Pediatric Residency Program at Sacred Heart Children's Hospital, has had an abstract selected for a poster presentation at the 2011 Pediatric Academic Societies' meeting in Denver. It is titled "The Influence of Military Bases and Public University Campuses on Chlamydia Rates in Florida Counties: A Spatial Analysis Using a Geographic Information System (GIS)."

Suzanne Bush, M.D., OB-GYN clerkship director for the Pensacola regional campus, was selected for the prestigious APGO Academic Scholars and Leaders Program. As the first comprehensive educational curriculum designed to help OB-GYN professors teach women's health more effectively, the 15-month program offers motivated faculty the skills they need to enhance all aspects of scholarship and leadership. Michele Manting is serving as Bush's institutional advisor.

Dennis Mayeaux, M.D., clerkship director in family medicine, completed his term as president of the FAFP and now will be board chair for the next year.


SARASOTA REGIONAL CAMPUS
Ed Bradley, M.D., professor of clinical sciences (surgery), surgery education director and faculty scholar, received The Lifetime Achievement Award for contributions to the field of pancreatic diseases from the International Pancreatic Society. In addition, Bradley was peer-selected for listing in the Top Doctors in America, Guide to America's Top Surgeons, and Who's Who Among America's Top Teachers; was appointed to the Editorial Board of the World Journal of Gastroenterology; had four articles published in refereed medical and surgical journals; and presented two lectures at the University of Minnesota's Symposium on Advances in Hepatobiliary Pancreatic Diseases, "Management of Necrotizing Pancreatitis" and "Current Treatment of Pancreatic Pseudocysts."


TALLAHASSEE REGIONAL CAMPUS
Faculty member Don Zorn, M.D., director of Tallahassee Memorial Hospital's Family Medicine Residency Program, received the Capital Medical Society's I.B. Harrison Humanitarian Award. The annual award goes to a physician who shows humanitarian spirit through the qualities of compassion, service, respect, wisdom and integrity. Campus Dean Mel Hartsfield said Zorn has a long history of community service, which includes providing prenatal care for the Wakulla County Health Department since 1984. He has been on several medical missions to Haiti, El Salvador and Peru and is a past board president of The Alzheimer's Project of Tallahassee.


INFORMATION MANAGEMENT
Associate Dean for Curriculum Development and Evaluation Lynn Romrell, Ph.D., and Year One and Preceptor Coordinator Aimée Diot led an Electronic Testing System team that received a Certificate of Commendation in the 2011 Prudential-Davis Productivity Awards. Also on the team were Dan Bennett, Stephen Cotton, Jeffrey Davis, Cathy Jolly, Assistant Dean of Information Management John Van Wingen, Ph.D., and former IT Support Specialist Andy Zimmerman. The awards annually recognize and reward state employees whose work significantly increases productivity, promotes innovation and saves money for Florida taxpayers and businesses.


FLORIDA MEDICAL PRACTICE PLAN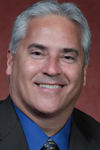 Chris Mulrooney, MPS, Ph.D., has been assigned the role of chief operating officer of the Florida Medical Practice Plan, which is FSU's faculty practice plan. He will oversee day-to-day operational activities of the plan, particularly those involving the medical school's expanding residency program affiliations. He will continue his position as assistant dean for graduate medical education and as an assistant professor in the Department of Geriatrics. James Licklider, CRA, will assume the role of chief financial officer of the FMPP. He will continue in his role as associate director in the Division of Finance and Administration.