Listed by department/campus. See other faculty achievements in Top Stories.
BIOMEDICAL SCIENCES
The lab group of Professor Michael Blaber, Ph.D., has had numerous recent publications. "Kallikrein 6 Regulates Early CNS Demyelination in a Viral Model of Multiple Sclerosis" was published in Brain Pathology. Authors included Hyesook Yoon (postdoctoral fellow), Sachiko Blaber (lab manager) and Michael Blaber. "Substrate recognition mechanism of a glycosyltrehalose trehalohydrolase (GTHase) from sulfolobus solfataricus KM1" was published by Protein Science, with Blaber listed as an author. Also in Protein Science was "A structural mechanism for dimeric to tetrameric oligomer conversion in halomonas sp. Nucleoside diphosphate kinase." Blaber collaborated as an author.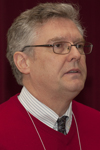 Blaber also collaborated as an author on "Kallikrein 6 is a Novel Molecular Trigger of Reactive Astrogliosis" in Biological Chemistry and on "An empirical phase diagram approach to investigate conformational stability of 'second-generation' functional mutants of acidic fibroblast growth factor (FGF-1)" in Protein Science.

The Blaber lab recently had one issued patent and one new funding award. U.S. Patent 8,119,766 was assigned to "Mutants of Human Fibroblast Growth Factor Having Increased Stability and/or Mitogenic Potency (divisional)." The application was filed by Blaber and Vikash Dubey, a former postdoc in the lab. And Blaber was a principal investigator on a State University Research Foundation Application Proof of Concept (GAP) Grant awarded for 2012; the co-P.I. is Joseph Schlenoff from the Department of Chemistry & Biochemistry. The grant is titled "Novel Biocompatible Polymer Material Using Engineered Human Fibroblast Growth Factor-1 for Accelerated Wound Healing."

The lab of Associate Professor Mohamed Kabbaj, Ph.D., had several papers published recently. "Extracellular Signal-Regulated Kinase 2 Signaling in the Hippocampal Dentate Gyrus Mediates the Antidepressant Effects of Testosterone," co-authored with graduate student Nicole Carrier, appeared in Biological Psychiatry. "Juvenile and adult rats differ in cocaine reward and expression of zif268 in the forebrain," co-authored with Carrier, David Dietz, F. Hollis and M. Gaval-Cruz, appeared in Neuroscience (200). And "Testosterone and imipramine have antidepressant effects in socially isolated male but not female rats," co-authored with Carrier, was published in the journal Hormones and Behaviors.

Kabbaj also participated in two events in Washington, D.C.: February's NIMH Research Domain Criteria Project (RDoC) workshop, to discuss and develop new ways of classifying mental disorders based on dimensions of observable behavior and neurobiological measures; and March's F02a Behavioral Neuroscience Fellowship study section.

Professor James Olcese, Ph.D., was awarded a Planning Grant by the Florida State University Council on Research & Creativity. Here is an excerpt from the comments of one grant reviewer: "Recent studies have established the correlation between traumatic brain injury early in life and high risk of Alzheimer's disease. A recent exciting observation from this lab is the neuroprotective effect of melatonin. This proposal is to test an attractive hypothesis that melatonin slows or prevents the development of neuropathology and cognitive deficits in two mouse models of Alzheimer's disease…. The positive results will promote the development of melatonin as a therapeutic following traumatic brain injury."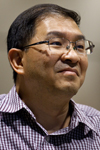 A paper from the lab of Associate Professor Yanchang Wang, Ph.D. (pictured here), has been published in PLoS Genetics. The paper was "Loss of function of the Cik1/Kar3 motor complex results in chromosomes with syntelic attachment that are sensed by the tension checkpoint." The main author was Fengzhi Jin, Ph.D., assistant in medicine in the Wang lab. Among the co-authors was Hong Liu, former graduate student in the lab. Wang was the major corresponding author.


CLINICAL SCIENCES
Jonathan Appelbaum, M.D. (on the left in this photo), received an award from the American Academy of HIV Medicine for his "creative, tenacious and inspired leadership" as co-principal investigator of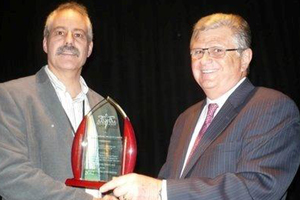 The HIV and Aging Consensus Project: Recommended Treatment Strategies for Clinicians Managing Older Patients with HIV. The award was presented in March at the organization's Seattle meeting, held in conjunction with the 19th Conference on Retroviruses and Opportunistic Infections (CROI). When the report was issued late last year, the press release quoted Appelbaum: "This will be a valuable reference resource, an informed guide for the physician who has HIV patients manifesting multiple age-related diseases and is not sure how best to approach such challenges."

Appelbaum also was interviewed for the article "5 lies we tell our doctors" in Tallahassee Your Health Monthly.

Professor Gerry Maitland, M.D., was elected to a Council of Aging Hall of Fame for 2011-2012. Get the details. (Professor Alice Pomidor also was elected. See the Geriatrics news below.)

Maitland also presented as the senior author with students for each of the following: "Functional Ambulatory Profile and Gait Changes During Increased Cognitive Load in Parkinson Disease," with co-authors L.L. LaPointe and J.A.G. Stierwalt, XIX World Congress on Parkinson's Disease and Related Disorders, in Shanghai, China, in December; "Low Contrast Sensitivity and Gait Analysis in Idiopathic Parkinson's Disease," with co-authors C. Swigler and L.L. LaPointe, same event as above; and "Contrast sensitivity visual acuity is deficient in Parkinson's disease and degrades multiple aspects of motor performance under conditions of dim illumination," which was accepted by the North American NeuroOphthalmology Society, in San Antonio in February.

Professor Ed Valenstein, M.D., is the co-author of "Clinical Neuropsychology," which reviews the major neurobehavioral disorders associated with brain dysfunction and injury. Like previous editions of the textbook, this Fifth Edition focuses on the clinical presentation of the major neurobehavioral syndromes, including symptoms, signs, methods of assessment that are useful for diagnosis, and also their underlying anatomy, physiology and pathology.
Assistant Director Rhonda Collins was selected to receive a Florida State University Exemplary Employee Award in Administration. She and other recipients across campus were honored in April at the Division of Academic Affairs Employee Recognition Awards Ceremony.


FAMILY MEDICINE AND RURAL HEALTH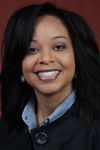 The department's newest faculty member is Joedrecka "Jo" Brown, M.D. The Florida native grew up in Tallahassee and moved back here from Tampa, where she was active in the community. Before going into private practice, she was on the faculty with the USF-Morton Plant Mease Family Medicine Residency Program. She has special interests in preventive care, women's health, underserved medicine and global health. In addition, she is interested in physician/student leadership development, patient empowerment and health disparities. She already participated in the College of Medicine's spring medical-outreach trip to Nicaragua.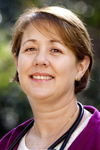 Associate Professor Suzanne Harrison, M.D., presented "Clerkship Projects as Supplemental Educational Tools" in Long Beach, Calif., at the 38th Annual Conference on Medical Student Education, sponsored by the Society for Teachers of Family Medicine. She and her fellow researchers (Associate Chair Curt Stine, M.D., Administrative Specialist Amy Griffin and clerkship faculty member Amanda McBane) conducted a national survey of family medicine education directors regarding projects included in the curriculum of family medicine and primary care clerkships. The results that were discussed included application to ACGME competencies.


GERIATRICS
Read about Dr. Niharika Suchak's national honor.

Department Chair Ken Brummel-Smith, M.D., was featured in the March newsletter of SCAN Health Plan discussing how to improve communication about end-of-life care. Excerpt: "The main barrier in communication with older persons (and their families) is not taking the time early in the relationship to get a clear picture of the patient's goals and wishes. We physicians assume that every patient wants everything. Sure, that's true sometimes, but especially in the very old (above 75 or 80), they have lost a big push to 'fix' things and just want to function as independently as possible. If we take the time to see what they really value, it turns out they may not want to do a lot of the things we take for granted."

Brummel-Smith also was selected in a student-body vote to be the College of Medicine's nominee for the 2012 AAMC Humanism in Medicine Award. The criteria are positive mentoring skills, involvement in community service, compassion/sensitivity, collaboration with students and patients, and modeling ethics of the profession.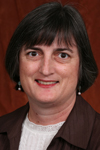 Professor Lisa Granville, M.D., served as geriatrics section leader for the Scientific Program Subcommittee responsible for planning the education program of the American College of Physicians' annual meeting in April. She also presented two sessions: "Competency Certification in Gait and Fall Risk Evaluation for Health Care Practitioners" and "Women's Sexual Health and Aging." At the Society of Teachers of Family Medicine annual meeting later in the month, she (along with Clerkship Director John Agens, M.D., and Program Director Suzanne Baker, M.A.) presented "Geriatrics Immersion Training for FM Residents: Evolution and Lessons Learned Across 4 Years."

Granville also presented a three-hour workshop in DeFuniak Springs on Alzheimer's disease for Alzheimer's Family Services.
Professor Alice Pomidor, M.D., was elected to a Council of Aging Hall of Fame for 2011-2012. Get the details.

Associate Professor Niharika Suchak, M.D., was the U.S.A. coordinator and an invited speaker in February at the Second International Conference on Gerontology and Geriatric Medicine in New Delhi. She moderated a protocol development workshop on COPD management and participated in a plenary session on palliative care, a forum on careers in geriatric medicine and gerontology, and workshops on end-of-life-care guidelines in India and on expanding educators' repertoire of teaching strategies. Also during that trip, she was invited to provide a geriatrics update for the Scientific Programme of the Indian Medical Association, Mumbai West Branch.


ELSEWHERE ON THE MAIN CAMPUS
Associate Dean for Faculty Development Dennis Baker, Ph.D., was co-author of these publications: "Medicine, Law, Ethics: Teaching Versus Learning," Clinical Teacher (in press), with Marshall Kapp (see below) and Assistant Dean for Faculty Development Greg Turner, Ed.D.; "What Do Medical Students Think About the Law? Report of a Focus Group," Legal Medicine Perspectives, also with Kapp and Turner; and "Teacher-Student Relationships in Medical Education: Boundary Considerations," Medical Teacher, with S.M. Plaut.


Baker also made these recent presentations at conferences: "Description of a Robust Faculty Development Program for Community-Based Faculty at Six Regional Campuses," in Seattle at the Annual Conference of the Society of Teachers of Family Medicine, with Director of Medical Informatics Education Nancy Clark, M.Ed., and Turner; and "Conducting Successful Faculty Development Workshop for Community-Based Clerkship Faculty," in Nashville at the Annual Meeting of the AAMC Group on Regional Medical Campuses.

Associate Dean for Health Affairs Les Beitsch, M.D., J.D., received the student-sponsored Guardian of the Flame award. He was one of 15 faculty members across campus to be honored this year for their commitment to advancing Florida State as a leading institution of higher education.

OB-GYN Education Director Arthur Clements, M.D., Ph.D., presented a paper at a Medical Group Management Association meeting in Chicago on "Electronic Medical Records and the Use of Portals in a 12-Physician Private Ob-Gyn Practice: Cost, Benefits, Pitfalls, Pre- and Post- Implementation Findings, and Patient Responses."

Marshall B. Kapp, J.D., M.P.H., director of the Center for Innovative Collaboration in Medicine and Law, had several new publications. One was a book review of "The Law of Life and Death," by Elizabeth Price Foley, in Care Management Journals (2012). Another was a book review essay titled "Medical Problems, Legal Responses," a review of "Poverty, Health and Law: Readings and Cases for Medical-Legal Partnership," by Elizabeth Tobin Tyler, Ellen Lawton, Kathleen Conroy, Megan Sandel and Barry Zuckerman, in Journal of Law, Medicine and Ethics (Spring 2012). He also published a book-review essay in The Gerontologist titled "Legal and Ethical Approaches to Older Lives: Reconciling Rules and Relationships." And with Dennis Baker and Greg Turner (see above), he authored "Teaching Medical Students How to Reconcile Law and Ethics in Practice: A Faculty Development Model," Annals of Health Law (Special Edition 2012).

Kapp also presented "Medical-Legal Literature 2011-12: Patient Protection and Affordable Care Act" at the annual meeting of the American College of Legal Medicine in New Orleans.


ACROSS SEVERAL CAMPUSES
Chris Clark (Pensacola campus), Claudin Pierre-Louis (Orlando), Matt Johnson (formerly at Pensacola), Dana Johnson (Pensacola) and Assistant Dean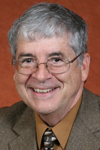 for Information Management John Van Wingen (pictured here) each received a certificate of commendation in the 2012 Prudential-Davis Productivity Awards competition as members of the Faculty Data Management System development team. The work was done by personnel from the regional campuses and focused on the campus's administrative and reporting needs when working with their clerkship faculty. Because all information is maintained in a central database and the application is now used by all campuses, everyone benefits from added features and functionality. "I use the system daily," said Orlando Regional Campus Administrator Leeann Parker, who nominated the team, "and have been delighted with the way it streamlines our management of faculty info at the regional campuses."


CLERKSHIP FACULTY MEMBERS AT REGIONAL CAMPUSES:

FORT PIERCE
Richard Weisberg, D.O., has been elected chairman of family practice for Martin Health System for 2012-2013.

Michael Wein, M.D., was co-author of a paper in the February edition of The Journal of Allergy and Clinical Immunology. It was titled "Outdated Epinephrine Autoinjectors: Ejection Volume Integrity and Epinephrine Content and Dose."

Wein also was co-leader of an immunotherapy seminar at the 2012 American Academy of Allergy Asthma & Immunology annual meeting.

The National Committee for Quality Assurance (NCQA) has awarded the medical practice of Bernd Wollschlaeger, M.D., Level 2 medical home designation for delivering accessible, comprehensive and family-centered primary care that aims to reduce avoidable health-care costs over time. "The hallmarks of a medical home," he said, "are an ongoing relationship with a primary care doctor; a physician-led team-based approach with a group of individuals who collectively take care of the patient's ongoing needs across all health-care settings; a focus on care coordination that is culturally and linguistically appropriate; the use of electronic medical records to ensure that care is delivered safely and prevents redundancy and errors; and the ability to offer access during evenings and weekends."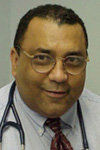 ORLANDO
Santiago Martinez, M.D., spoke at the Second French Egyptian Congress of Allergy and Immunology in Paris. The April convention included presentations from renowned French and Egyptian professors. Martinez presented on "Eosinophilic Esophagitis and Food Allergies Diagnosis and Treatment." He has been an Orlando Regional Campus faculty member since 2003.


PENSACOLA
R. Scott Benson, M.D., has served this year as speaker-elect of the Assembly of the American Psychiatric Association. He will be elevated to speaker at the APA's Annual Meeting in Philadelphia on May 7.

Jeff Buchalter, M.D., was co-author of a recently published textbook, "Diagnosis, Management and Treatment of Discogenic Pain." It's one of the first dedicated to the diagnosis and treatment of spine-related discogenic pain, a leading cause of chronic intractable back pain.

Tim Mott, M.D., was named to the Board of Directors of the Family Physicians Inquiries Network, a consortium that has developed over the past 10 years in response to a need to make evidence-based family medicine and clinical scholarship more accessible to family physicians in clinical practice.

Read about George Smith's becoming president of the Florida Academy of Family Physicians and president of the Escambia County Medical Society.


SARASOTA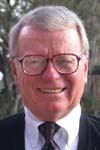 Surgery Clerkship Director Ed Bradley, M.D. (pictured here), recently was selected as one of America's Top Surgeons for 2012 by the Consumers' Research Council of America.

Adam Bright, M.D., Sarasota Memorial Hospital's chief of surgery and president of the Florida Orthopedic Society, will present his paper, "Comparison of the coronal and axial and sagittal views on MRI to detect ACL insufficiency," at the society's 2012 annual meeting. As a special project at that meeting, he's encouraging participants to help build a $250,000 handicapped-accessible playground to fight obesity.

Bruce Fleegler, M.D., was co-author of "Descriptive Characteristics of Severity of Illness of ICU Patients Discharged to and Subsequently Readmitted from Long-Term Acute Care," which can be found in the supplement to the December issue of Critical Care Medicine. A poster presentation was accepted at the Society of Critical Care Medicine meeting in Houston in February.

Steven Halbreich, M.D., was named Physician of the Year for 2012 at Doctors Hospital of Sarasota.

John Moor, M.D., was selected to be a manuscript reviewer for the Journal of Shoulder and Elbow Surgery.

Russell Samson, M.D., was an invited speaker at the Society for Clinical Vascular Surgery meeting in Las Vegas. He presented four lectures on topics related to vascular surgery and vascular medicine. The following week he was an invited speaker at the Houston Aortic Summit, where he presented his research on medical therapies to reduce aortic aneurysm growth.