Read about more faculty achievements in Faculty News.

Read about Francoise Marvel's book and app.

BELOVED BENEFACTOR DOZIER DIES
Laurie Dozier Jr., a longtime Tallahassee cardiologist who was one of the College of Medicine's most generous friends, died March 6 surrounded by his family. Three days later, that huge family joined a grateful community in the medical school's auditorium to say goodbye to the beloved philanthropist and medical leader. Dr. Dozier was 85.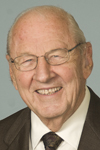 The College of Medicine is particularly grateful that in 2007 Dr. Dozier gave a planned gift of $2 million to be equally divided between Tallahassee Memorial and the medical school, which established the Laurie L. Dozier Jr., M.D. Professorship. At the time, his daughter Sarah Dozier Sherraden was director of the college's Clinical Learning Center. She said that, although her father was concerned that the practice of clinical medicine was becoming a lost art, he was impressed by the College of Medicine's emphasis on turning out good clinicians, and he wanted to see that continue.

"Dr. Dozier was an incredible pillar of this medical community," Dean John Fogarty said. "We are pleased and proud that, through his generosity to the College of Medicine, his legacy and memory will live on here through the professorship in internal medicine that he established to support teaching our next generation of future physicians their clinical skills."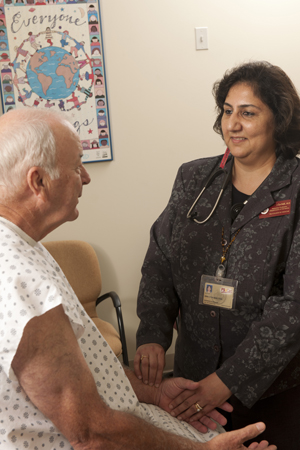 SUCHAK NAMED TOP U.S. GERIATRICIAN
The College of Medicine, one of the nation's leading educators in geriatric medicine, now also has the nation's top geriatrician of 2012. Niharika Suchak, M.D., an associate professor in the Department of Geriatrics, has been named Clinician of the Year by the American Geriatrics Society. She will receive the award in May at the group's annual scientific meeting.

"I cannot imagine another clinician more deserving of this award than Dr. Suchak," said Barbara Resnick, president of the AGS. "She has an innate ability to guide patients and their families through the maze of complex medical decision-making and considers the patient's individual needs, which is essential when caring for older adults." Read more about Dr. Suchak.


COHEN INAUGURATES HUMANISM LECTURES
A pre-eminent voice in academic medicine offered a glimpse into the future of U.S. health care – and praise for the College of Medicine – in a special Grand Rounds on March 22. Jordan Cohen, M.D., former president of the Association of American Medical Colleges and current chairman of the Arnold P. Gold Foundation, spoke on the role of humanism in the reform of health care.

"Humanism," he said, "provides the passion needed to sustain one's commitment to professionalism." Whereas professionalism is a way of acting, Cohen described humanism as a way of being. The humanistic physician demonstrates attributes such as integrity, compassion and respect.
"Professionalism and humanism are intimately connected in the virtuous physician," he said. But in the absence of humanism, he worries that professionalism can depend too much on good intentions. Read more about this lecture.


IF YOU MISSED THESE SPEAKERS...
In the weekly Grand Rounds and assorted other lectures, the College of Medicine presents engaging speakers with provocative ideas. Besides Jordan Cohen, recent speakers have included Julie Jacobson, M.D., former TMH resident, now a medical dynamo for the Bill & Melinda Gates Foundation, on trying to tame the world's neglected tropical diseases; and Professor Pradeep Bhide and the members of the Erwin Jackson family, telling the real-world story of the Jacksons' battle with a movement disorder that Bhide studies in the new Center for Brain Repair. This is where you can see these videos and others created at the College of Medicine.

If you saw Julie Jacobson's video on how 50 cents can benefit the health of people around the world, here's a link that you might find helpful.


GRANT HELPS TSILIMINGRAS STUDY PATIENT SAFETY
Medical errors during hospital stays make headlines, but far more common are problems that occur after patients go home.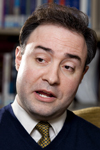 Little research has focused on the critical weeks after discharge, and none has focused on rural patients – until now. Dennis Tsilimingras, M.D., MPH, assistant professor at the Florida State University College of Medicine, has been awarded a two-year, $908,000 grant from the federal Agency for Healthcare Research and Quality. With the participation of the Tallahassee Memorial Hospitalist Group, this study has begun to monitor approximately 600 patients – half of them rural – for three weeks right after they're discharged.

Ultimately the goal is to recommend ways to reduce post-discharge problems, which often involve medications, said Tsilimingras, director of the medical school's Center on Patient Safety. Read the complete press release.


DIRECTORS NAMED FOR RESIDENCY PROGRAMS
The two newest residency programs affiliated with the College of Medicine have chosen directors, and both are joining the medical school full time in May.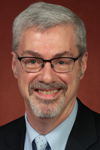 Gregory Todd, M.D., will direct the Florida State University College of Medicine and Tallahassee Memorial HealthCare Internal Medicine Residency Program. He already has been assisting in preparing the new program for accreditation. His previous position was senior associate director for the internal medicine residency program at Maimonides Medical Center in Brooklyn, which includes 96 residents. Pending the decision of the Accreditation Council for Graduate Medical Education, the program hopes to admit its first residents as early as July. Read the Todd press release.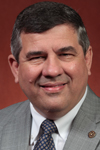 Gary Goforth, M.D., will direct the Florida State University College of Medicine and Lee Memorial Health System Family Medicine Residency Program in Fort Myers. Like Todd, he already has been assisting the program as it progresses toward receiving approval from the Accreditation Council for Graduate Medical Education. He's leaving a position as program director for a 30-resident, 19-faculty family medicine residency program in Greenwood, S.C. Read the Goforth press release.



SPEAKING OF SOUTHWEST FLORIDA...
Elena Reyes, Ph.D., who was associate professor and vice chair for education in the Department of Medical Humanities and Social Sciences, has been named the College of Medicine's first regional director for Southwest Florida.

The Fort Myers internship is just the latest example of the medical school's expanded presence in that part of the state. Since 2007, the college has also been in partnership with Collier Health Services to operate a rural and multicultural health education site in Immokalee. Reyes' passion for serving the multicultural population there has produced successful initiatives, including a psychology postdoctoral program that has brought new clinical psychologists onto the faculty and laid the groundwork for a possible APA-accredited health psychology program in partnership with Collier Health.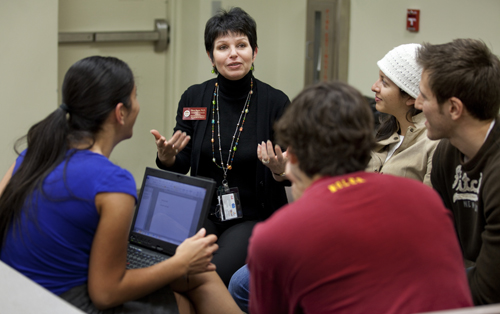 In her new role, Reyes will oversee the Immokalee site and serve as the college's Southwest Florida liaison with community agencies and area leaders. In that capacity, she will report directly to Paul McLeod, senior associate dean for regional campuses. "As an experienced clinical psychologist and educator," Dean John Fogarty said, "Dr. Reyes also will be instrumental in developing the behavioral medicine curriculum for the family medicine residency at Lee Memorial."
Reyes is probably best-known as the faculty sponsor for, and guiding force behind, FSUCares. "Although she is not always noticed, she has something to do with EVERYTHING that involves FSUCares," said the group's current president, second-year student John Thomas. "Over the years, Dr. Reyes has been the constant factor allowing FSUCares to have continuity of service within our community and abroad. She also was a huge motivating factor in my decision to attend the FSU College of Medicine. Any program would be lucky to have her." She will assume her new duties full time effective June 1.


LC NAMED FOR THE HURTS
Suite 3180 was packed for the unveiling of its new name: the Julian and Myra Hurt Bridge to Clinical Medicine Learning Community. Senior Associate Dean Myra Hurt was one of the creators of the Bridge program, designed to expand the pool of successful medical students. The plaque is a public "Thank you" to her and her husband, Julian, for creating an endowment for Bridge scholarships. It is the first of the medical school's nine learning communities to be named.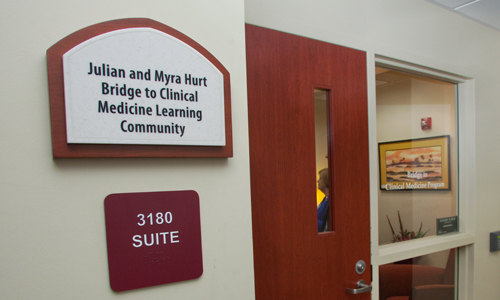 "I can't imagine anything more apropos than to have your name on the Bridge suite," Dean John Fogarty told the Hurts, "and for you to leave for posterity a gift to our Bridge students. Thank you for being examples to this community."

The Bridge to Clinical Medicine master's program is a pipeline into medical school for applicants from medically underserved, rural and inner-city communities, with the expectation that many eventually will provide medical care to those communities. More than 100 students have entered medical school through Bridge. "If it were not for this program, many of us would not have the opportunity to serve as physicians," Bridge graduate Angela Green told the Hurts earlier. "Because you have invested in us, you are impacting communities. And we are extremely grateful."


UF NAMING CLASSROOM FOR WATSON
A classroom in the University of Florida's new medical education building is being named for Florida State College of Medicine Executive Associate Dean Robert Watson. It's not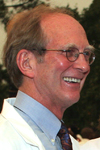 just any classroom. "I was beyond surprised when I heard about an education room being named in my honor, a room that will also serve as a permanent home for the Chapman Humanism Society," said Watson, a neurologist who taught at the UF College of Medicine for more than 35 years, including 17 as senior associate dean for educational affairs.

The Chapman Society is the UF chapter of the national Gold Humanism Honor Society, which is committed to "working within and beyond medical education to inspire, nurture and sustain lifelong advocates and activists for patient-centered medical care." Dr. Michael Good, dean of the UF College of Medicine, praised Watson as the epitome of "integrity, compassionate concern and respect." That's also how he is known at the Florida State College of Medicine, where he joined the administration in 2008.


SMITH NEW PRESIDENT OF FAFP
George Smith, M.D., a member of the Pensacola Regional Campus' Community Board, became president of the Florida Academy of Family Physicians for 2012 and also president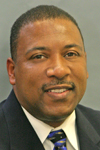 of the Escambia County Medical Society. He is currently the medical director of Escambia Community Clinics, where the mission is to provide compassionate care for patients, regardless of their ability to pay. Under his leadership, Escambia Community Clinics became a Federally Qualified Health Center four years ago, growing from one clinic to five and now serving more than 28,000 patients.
"That clinic is the cornerstone for indigent care in the community," said Dr. Dennis Mayeaux, M.D., chair of the FAFP Board and clerkship director in family medicine for the College of Medicine's Pensacola campus. "As individuals have lost their jobs and subsequently their insurance, [Dr. Smith has] had to serve an increasing number of people. With his ground-level experience, he'll be a compass to guide those at a policy level." Read a more detailed story about Smith.


POSTDOC AWARDED TOP FELLOWSHIP
Rakesh Singh, a senior postdoctoral fellow in the laboratory of Akash Gunjan, Ph.D., has been awarded the prestigious Ramanujan Fellowship by the Department of Science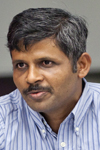 and Technology of the Government of India. According to Gunjan, assistant professor in Biomedical Sciences, Singh's fellowship carries a salary support equivalent to $1,500 per month and a travel allowance of $10,000 per year for five years. Singh can use it to supplement his independent research on the role of ubiquitin ligases in genome stability at any institute or university in India.

"These fellowships are extremely competitive," Gunjan said, "and only about 35 are awarded each year. To be considered one of the top 35 young minds in the area of science and technology among the current Indian population of 1.2 billion people is indeed a remarkable feat, and Rakesh deserves our heartiest congratulations!"


FINDING A MATCH (AND POPPING THE QUESTION)
All the usual excitement – plus a romantic surprise – made the College of Medicine's Match Day on March 16 one of the brightest days of the year. It was the day students in the 117-member Class of 2012 learned where they'll enter residency training this summer.

Nearly two-thirds of the fourth-year students matched in primary care (family medicine, pediatrics, internal medicine or obstetrics/gynecology). Other students matched in anesthesiology, emergency medicine, neurology, pediatric neurology, orthopedic surgery, otolaryngology, pathology, psychiatry, diagnostic radiology, general surgery and urology.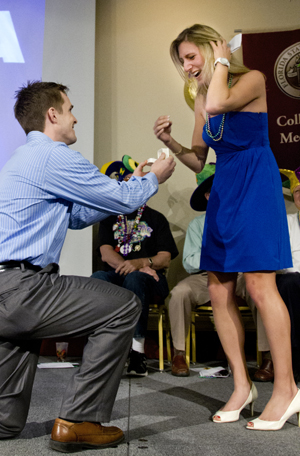 The residency match, conducted annually by the National Resident Matching Program, is the primary system that matches applicants to residency programs with available positions at U.S. teaching hospitals. Graduating medical students across the country receive their match information at the same time on the same day.

Here was the romantic surprise: Fourth-year student Kristina Seeger, from the Daytona Beach Regional Campus, walked onstage with boyfriend Patrick Mickel to announce her match. After the applause, she turned to leave the stage – but Mickel had an announcement of his own. He was happy about the match, he said, but what he wanted most, wherever they ended up, was to spend all his days with her. Suddenly, thanks to top-secret coordination with the IT department, a slide popped up on the big screen reading: "Kristina, will you marry me?" As the audience gasped and applauded, Mickel dropped to one knee and made his marriage proposal official. Yes, she said "Yes." FSU's Match Day history. Where our graduates are practicing.


STATEWIDE AUTISM WEBSITE DEVELOPED
The College of Medicine's Autism Institute has developed a statewide website called Autism Florida. It's designed to help people access information about autism quickly and find resources in Florida that can help, from the time they suspect autism through screening, evaluation, treatment, and into transitional and adult years.

It links to existing resources, including information from Florida's Center for Autism and Related Disabilities (CARD), state agency websites, the Dan Marino Foundation, and other organizations. The Autism Institute developed the website at the request of the Governor's Task Force on ASD in collaboration with CARD and the Florida Department of Health. Find additional information.


SPRING IN NICARAGUA (AND PANAMA, AND...)
Once again, spring break saw dozens of students and faculty members broadening their horizons and sharpening their skills through service-learning trips to other places. Nearly 20 returned to Los Cedros, Nicaragua, a village where SIGH (Students Interested in Global Health) has been making quarterly visits since December 2010. And two dozen participated in FSUCares' annual spring trips to Immokalee, Texas and the village of Filipina, Panama.

These are the names of the participants in SIGH's Nicaragua trip. Fourth-year students: John Abraham (Sarasota campus), Sareh Shoraka Dyer (Orlando), Aaron Hilton (Fort Pierce), Gina Obmana (Orlando), Anup Patel (Orlando), Amol Purandare (Pensacola), Aaron Snyder (Daytona Beach) and Shahab Virani (Daytona Beach). First-year students: Mitali Agarwal, Sara Ghayouri, Joshua Gordon, Brian Hassani and Nathan Nowalk. FSU undergrad Honors Medical Scholars: Blake Davis and David Miller. Tallahassee Memorial resident: Kristin Hanson, M.D. Family Medicine & Rural Health faculty members: Jo Brown, M.D.; Rob Campbell, M.D.; and Daniel Van Durme, M.D.

Here are the names of the FSUCares participants. Immokalee group, students (all first-year): Neeka Akhavan, Tyler Caton, Paula Domino, Ryan Howard, Laura Irastorza and Nicole Miller. Immokalee group, faculty: Elena Reyes, Ph.D., and Kim Driscoll, Ph.D. (both from Medical Humanities). Panama group (shown below), students (all first-year unless specified otherwise): Geami Britt, Juliana Matthews, Tiana Monostory, Jonathan Salud, John Thomas (second-year) and Kristen Valencia. Panama group, faculty/alumni: Ken Brummel-Smith, M.D., chair, Department of Geriatrics; Mark Stavros, M.D., education/clerkship director, emergency medicine, Pensacola campus; and UF-Shands residents Charles Ritchie, M.D., '08, and Sarah Ritchie, M.D., '08. Texas-Mexico group, students (all first-year): Caitlin Borkowski, Maureen (Paulie) Bruns, David Capelouto and Brian Gordon. Texas-Mexico group, faculty: Suzanne Harrison, M.D., and Angel Braña, M.D. View FSUCares posters.