M.D. STUDENTS, GRAD STUDENTS, POSTDOCS, RESIDENTS
See which students took part in spring-break trips to Nicaragua, Panama, Immokalee and Texas.
STUDENT'S BOOK AND APP HONORED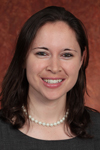 Things just keep getting better for Francoise Marvel, medical student and digital inventor. First, her "Madruga and Marvel's Medical Black Book" and the corresponding app were unveiled to rave reviews. Then, in March, the app was recognized with an Excellence Award at Florida State University's DigiTech Awards Ceremony. In fact, in a speech that evening, FSU President Eric Barron specifically identified her app as an outstanding example of FSU's student innovation in technology and potential to make a positive impact on the medical community and patient care.

Readers of the medical school websites of Florida State and the University of Central Florida know that Marvel, a fourth-year student at the FSU medical school's Orlando campus, transformed her internal-medicine mentor's notes into not just a book but also an app that people could access from their iPhone, iPad or other devices. Her mentor and co-author was faculty member Mario Madruga, M.D., director of Orlando Health's Internal Medicine Residency Program. His 20-year collection of medical wisdom gave rise to this "Guide to Differential Diagnosis, Mnemonics, and Clinical Pearls."

The DigiTech award was for a mobile application judged on usefulness, user experience, visual design and complexity. Read the original story on our website. Learn more about DigiTech.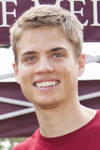 GORDON ON NATIONAL AAP SUBCOMMITTEE
Brian Gordon (Class of 2015) was selected to be on the Medical Student Subcommittee of the American Academy of Pediatrics. His two-year term runs through 2013. Among other things, subcommittee members are responsible for producing new material and resources for medical students interested in pediatrics and for finding available grant, research, poster-presentation, loan and conference opportunities.


STRONG SHOWING AT ACP MEETING
Six third-year College of Medicine students were selected to present their research in March at the American College of Physicians meeting in Orlando. They were Ashley Dlugokienski (Sarasota campus), "An Unusual Presentation of Hand Pain"; Brittany Jackson (Sarasota campus), "Unusual Treatment of Incessant Polymorphic Ventricular Tachycardia by Desynchronization of the Ventricles Using an Implantable Cardiac Defibrillator"; Andrea Taylor and Garrett Brown (both Sarasota campus), "Bilateral Paramedian Thalamic Infarction: Occlusion of the Artery of Percheron"; Cindy-Sue Turco (Daytona Beach campus), "Repetitive and Stereotyped Movements (RSM) and Gait Disturbances in 11 Toddlers with Autism Spectrum Disorder (ASD)"; and Kathryn Winn (Sarasota campus), "A Surprising Discovery in a Case of Suspected Acute Cholecystitis." Fourth-year student Bryan Garcia (Orlando campus) presented "Brainstorming: a diagnosis – Disseminated Nocardiosis masquerading as metastatic disease." He submitted the poster with Brenda Ernst, M.D., a resident at Orlando Health, and Jorge Parellada, M.D. See which alumni also participated.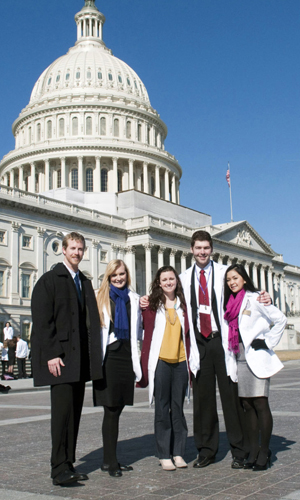 POLITICS OF HEALTH CARE
Five students from the College of Medicine traveled to Washington, D.C., to learn more about the political side of health care as members of the Medical Student Section of the American Medical Association (AMA). The second-year students were (from left in photo) Justin Mauldin, Eleanore Black, Brittany Lamb, Rick Sims and Kim Truong. During their visit they met with aides, chiefs of staff or health-care advisors for various Florida members of Congress.

"We all left with a better understanding of the issues that face our future, and the impact we can have now, as medical students, in shaping the future of medicine," said Sims, vice president of the College of Medicine's AMA chapter. "We were advised on the issues, taught how to effectively communicate with political leaders, and were given a glimpse, by spending a day on the Hill, of what goes on at the nation's capital."


ALMS ANNOUNCES NEW OFFICERS
Here are the 2012-13 officers for the Association of Latino Medical Students: Rennier Martinez, president; Elizabeth Giangreco, vice president; and Cesar Garcia-Canet, treasurer.


FSUCARES, TOO, NAMES NEW LEADERS
These are the 2012-13 officers for FSUCares: Nicole Miller, president; Tiana Monostory, vice president; Jonny Salud, treasurer; and Kristen Valencia, secretary.


THANKS FROM GADSDEN SCIENCE FAIR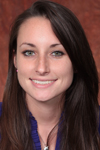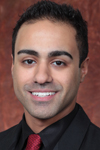 Second-year students Courtney Paradise and Jose Barquin were praised for helping Gadsden County revive its science fair. Gadsden faces numerous economic challenges that have contributed to failing schools and high dropout rates. The science fair had been discontinued several years ago. Late last year, teacher Anthony Clum wrote to the College of Medicine, asking whether any faculty members or students could help bring it back. "The FSU med program has been a real help to us," Clum wrote in February, after the fair, "including Dr. Michael Blaber serving on our Scientific Review Committee. Many med students volunteered to help. We want to especially thank Ms. Paradise and Mr. Barquin for judging this year…. They are remarkable individuals and gave a lot of input for us to improve upon our fair next year."


… AND FROM VOLUSIA COUNTY, TOO
Third-year students Monica Chatwal and Andrew Calzadilla (Daytona Beach campus) were thanked in the Volusia County Medical Society newsletter for representing the group as judges in the county science fair.


GRAD STUDENTS & POSTDOCS
CORNIOLA ACCEPTS FACULTY POSITION
Rikki Corniola, Ph.D. (neuroscience/BMS, 2010 and former member of the Levenson lab), who became a postdoc at Stanford University, recently accepted a faculty position at California Northstate University College of Medicine. She is now an assistant professor of biochemistry and nutrition.

MANOJLOVIC RECEIVES AWARD
Zarko Manojlovic is the recipient of a 2011-2012 Graduate Student Research and Creativity Award from Florida State University. Manojlovic, a graduate student in Biomedical Sciences, was recognized at an awards ceremony in April for his research and creative productivity in the area of natural and physical sciences. The focal point of his research is liver fibrosis, working under the direction of Associate Professor Branko Stefanovic.

Manojlovic also recently received a three-year National Institutes of Health grant for his research project, "The translation and regulation of type I collagen in liver fibrosis as a target for new drug development."